At Courtenay Pharmacy we're proud to offer you a range of services to help you achieve your health and wellness goals.
For any questions, concerns, or for more information on our services, please contact us today.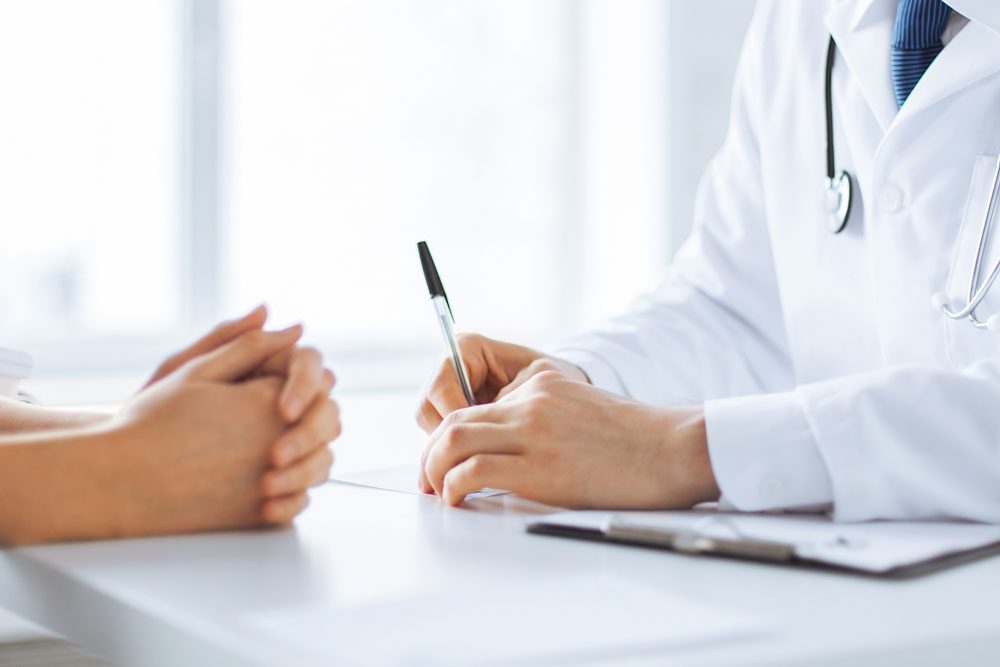 Private Medication Counselling Services
We have two private rooms to allow for complete medication reviews and education services. We will go through all of your medications, vitamins and other supplements and help organize them for you. We try as often as possible to incorporate nutrition information as well as medical information to help optimize the effects of the medications.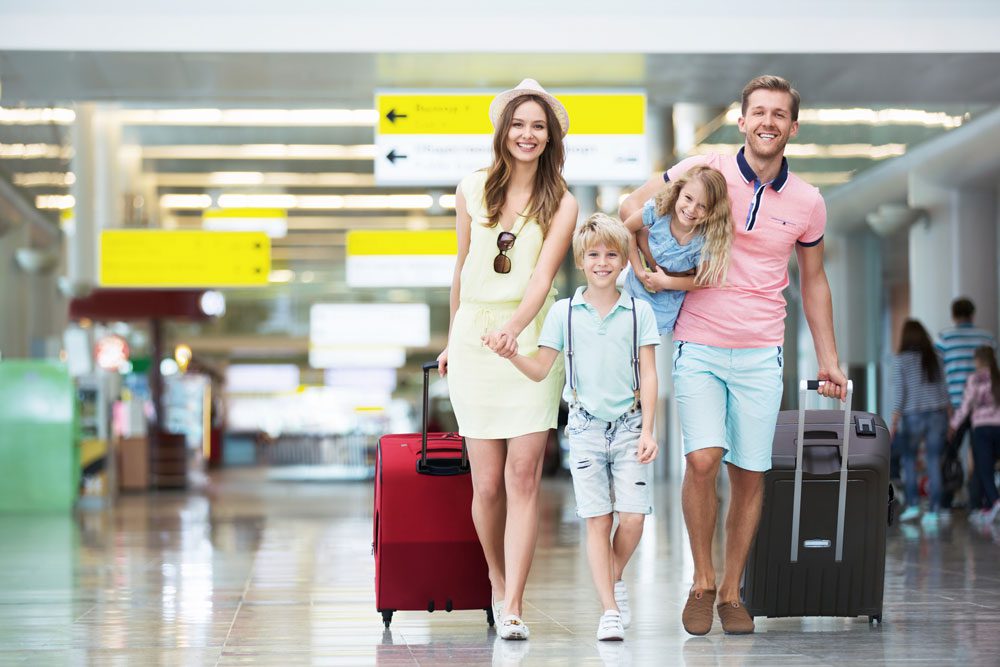 Vaccination Services
We can provide and administer various Vaccines. During flu season we are available without an appointment for the administration of the seasonal flu vaccine. We can also provide many of the public health vaccines for adult; pneumonia, tetanus, hepatitis A, and others.
Non-publicly funded vaccines are also available; TwinRix for hepatitis A and B, Shingles Vaccine, and other recommended travel vaccines.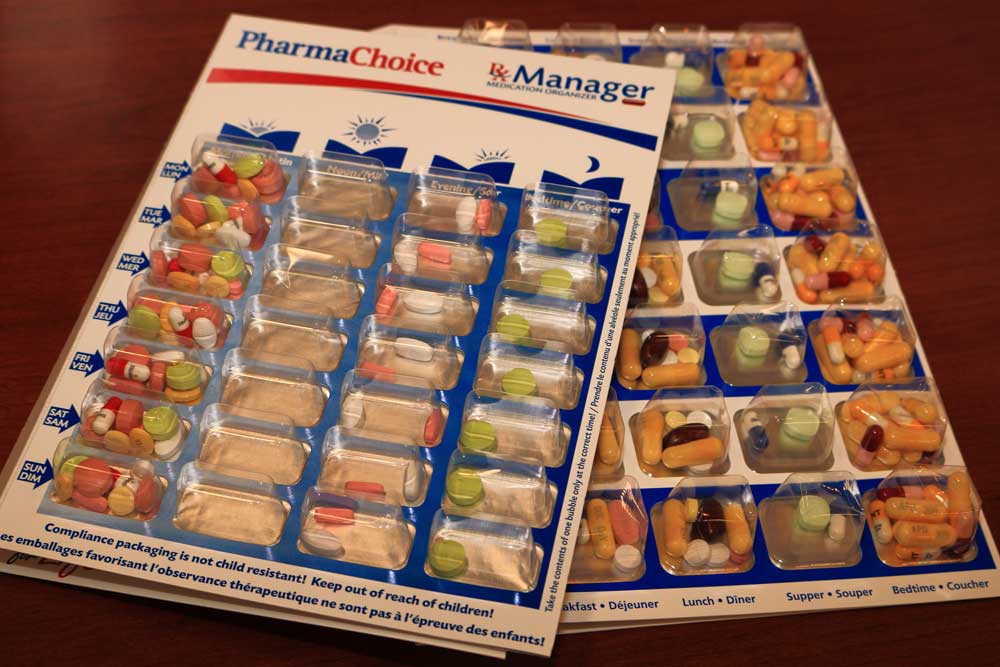 Blister Packaging
A blister or compliance pack for medications makes taking your medications easier, more convenient and more reliable. While sitting down with one of our pharmacists we will help organize your medications and supplements into an easy to follow schedule that our staff will prepare for you on a regular basis. This system helps you know what to take, when and how to take it.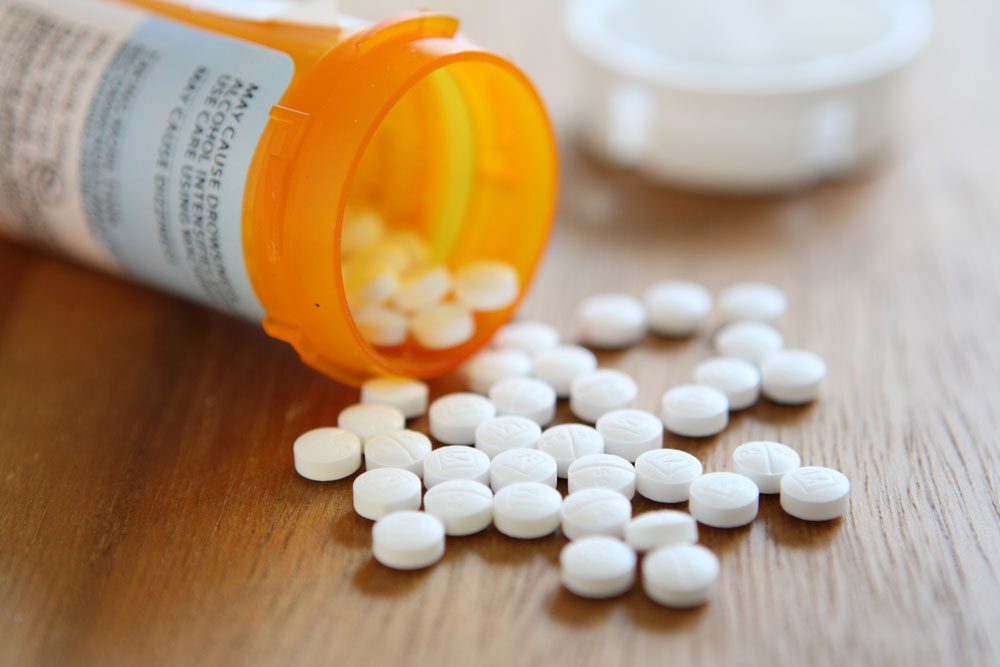 Prescription Filling
Pharmacist counselling on all new medications, including when to take the medication, how to take it and what to expect from the medication, booth good and side effects. The pharmacists are always available for you, either in person (always more fun) or on the phone.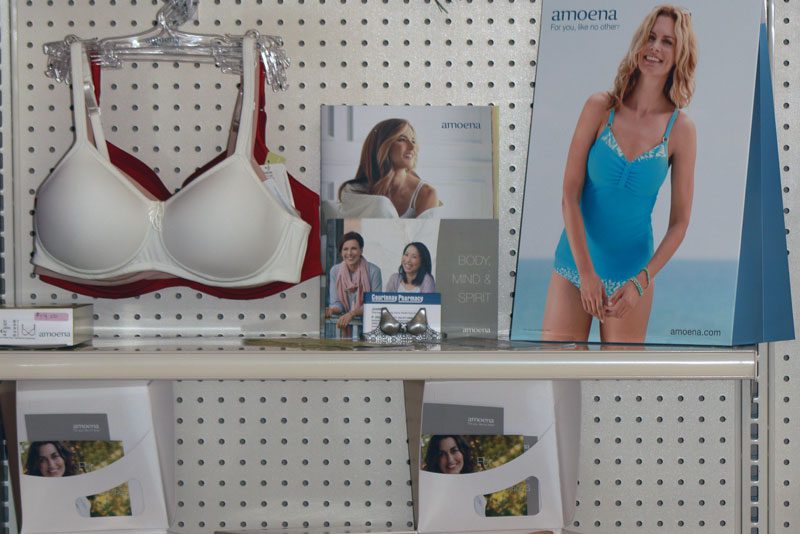 Mastectomy Fitting and Supplies
Any woman that beats breast cancer, or any other cancer for that matter, is a badass. These ladies deserve all of the support that we can give them. Companies like Amoena, and people like Joanne can help when they need it. Breast cancer survivors are truly beautiful women; it is in their strength, their character, determination and courage. Prosthetics and bras for a breast cancer survivor don't have to be uncomfortable, unwieldy or ugly. A certified mastectomy fitter can make all of the difference for you.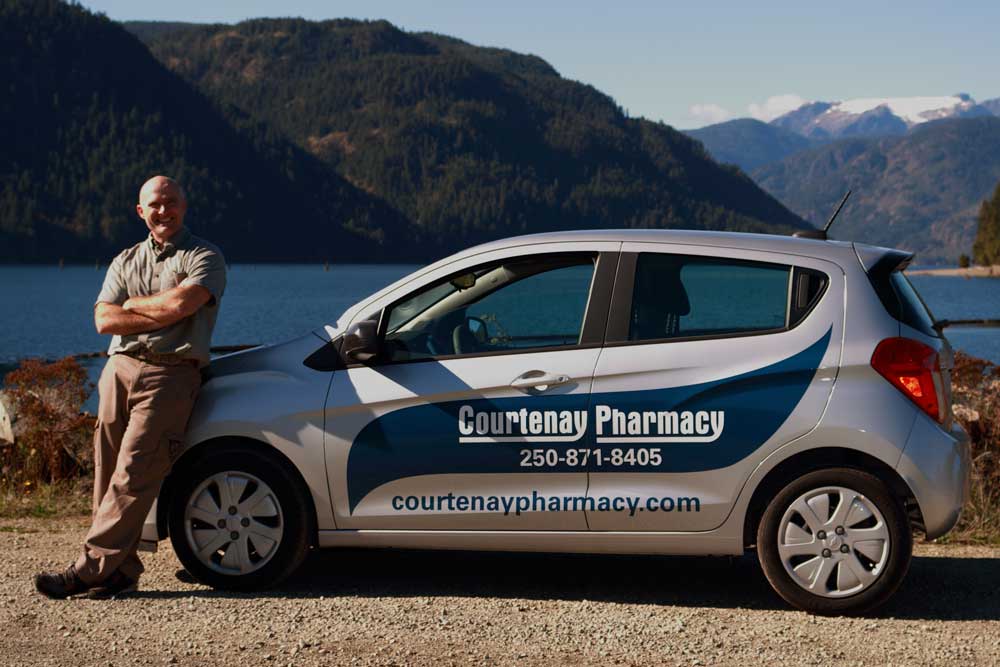 Free Delivery
We are expanding our delivery service all of the time. Regular weekly deliveries go out with Erin on Thursday mornings. Other deliveries are available on as needed basis. Prescription delivery is free.